Are You Curious?
Have you ever wanted a Doctor's opinion on over-the-counter skin care products? To celebrate writers November, I will be exploring the kindest thing you can do for your skin. As the weather changes, treating yourself to products that protect, moisturize and revitalize your skin needs to be a top priority. The skin care and beauty industry is selling a whopping $445 billion of products each year, and the majority of products have an ingredients list a mile long. Most of these ingredients are fillers, softeners or preservatives. Some of these chemicals can cause serious harm including cancer (as referenced in my previous skincare blog). Most people that switch to all-natural products find that their skin looks more youthful, radiant, and overall healthy. This is because the skin is a living organ and if given proper nutrition, it responds quite well.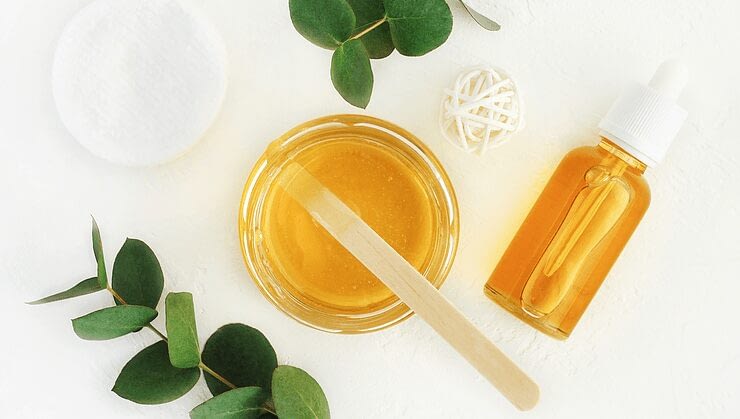 Why all natural?
The less exposure your skin has to harmful additives, the better it will appear healthy and glowing. In some cases, additives can cause redness, irritation, and breakouts. All-natural products do not utilize artificial fragrances, which are used to cover the smell of chemicals in the products. They are also eco-friendly, so if you are trying to lessen your footprint, it's perfect for you. There are also no strange side effects and the best reason to switch is because it acts gently on the skin over time. Whether your endeavor is to look your best now or staying young forever, all-natural skin care products are a great investment.
It all begins with a good cleanser
The first step in a good skin routine is making sure you have a clean canvas. One of the best properties of all-natural products is that they don't strip your skin of all natural oils, but they also hydrate the skin and add nutrients it requires. Here are my favorite top 5 all natural cleansers.
One
Earth tu Face – Organic Palmarosa + Aloe Face Wash
This cleanser's all natural ingredients were hand picked from 2 herbalists in California. With its gentle suds it remove impurities and leaves the skin feeling hydrates. It has ingredients like aloe and olive oil so the skin is left feeling soft and refreshed. It has 100% plant-based, food grade ingredients. It's vegan friendly as well.
Two
Ursa Major Fantastic Face Wash
This foaming gel cleanser is made of 99.5% naturally derived ingredients and is paraben-free, fragrance-free, cruelty-free and vegan. It has 36 ingredients including soothing aloe, brightening sugarcane, moisturizing rice seed and cleansing coconut-derived surfactants. It has built-in AHA exfoliating complex and it smells amazing. This is a natural face wash for men and women and works best for normal, oily, combination and temperamental skin
Three
Avalon Organics Intense Defense Cleansing Gel
This is many people's personal favorite. Infused with vitamin C, white tea and lemon bioflavonoids to defend skin from environmental stressors such as UV rays and pollution while preventing premature signs of aging.
Four
Insta Naturals – Vitamin C Facial Cleanser
The ingredients in this cleanser help to wash away dulling skin cells, fade the appearance of sun spots, discoloration, and free radical damage that comes from prolonged sun exposure. Penetrating deep to keep the skin hydrated by using a combination of soothing oils and moisturizers to leave the face with a boost of hydration and a clean feel. It's like a super antioxidant cleanser.
Five
Tata Harper Regenerating Cleanser
This cleanser clarifies with fresh enzymes, clays, and essential oils, while Microspherical Apricot Seed Powder buffs and polishes the skin. Skin is left feeling balanced, hydrated, and glowing. This product is definitely worth the price tag.
I hope this gave you some insight on which products to look for when searching for your next facial cleanser. In the next blog, I will be talking about all-natural toners. So keep on the lookout for the next article. Here's to healthy glowing skin naturally.