Hair care is a tricky subject. Everyone's hair needs different care, just like their skin. What everyone's hair doesn't need are chemicals. These synthetic compounds are used to preserve, soften and add fragrance to the hair product. These same chemicals cause a whole host of health and environmental problems.
10 most common hair care product ingredients
1. Ammonium Lauryl/Laureth Sulfate:
Sulfates are very strong detergents. They strip the hair of it's natural oils but that means they also robs your hair of moisture. Sulfates are a type of surfactant (a compound that lowers the surface tension), and very common shampoo ingredient. This compound is so strong it can damage your hair, make it brittle and increase frizz.
2. Sodium Lauryl Sulfate (SLS):
This is very similar surfactant but it also creates the lathering foam quality of most shampoos. SLS is also in many cleaning products, body wash and toothpaste. It can have mutagenic properties and other toxic effects on the human body.
3. Parabens:
We spoke about parabens in previous blogs. They are used as a preservative and can be in cosmetics, canned food, hair care and many other places. Parabens can mimic the hormone estrogen and have been linked to increased growth of breast cancer.
4. Sodium Chloride:
This is just common table salt and is used in shampoos and conditioners mainly to make it thicker. Beware to sensitive skin and scalps. This can make it dry, itchy and eventually cause hair loss.
5. Polyethylene Glycols:
This is a thickening agent that is often in byproducts. There are directly derived from petroleum.
6. Diethanolamine (DEA), Triethanolamine (TEA):
These are emulsifiers and foaming agents. There has been previous studies on DEA linked to animal cancers but the FDA has not provided studies with humans. That does not make it safe.
7. Formaldehyde:
Formaldehyde is a known human carcinogen. It is used in products as a preserving method.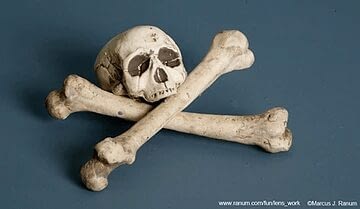 8. Alcohol:
There are different type of alcohol that are put in hair products. The drying/damaging alcohols have a "prop" in their name. Isopropyl alcohol or propanol for example. The better types of alcohol are cetearyl alcohol and stearyl alcohol. These can actually help your hair retain moisture.
9. Synthetic fragrances:
When a product has the term "fragrance" on the label it means it is made up of thousands of of hidden chemicals. These chemicals are endocrine disruptors, carcinogens, asthma and allergy inducing and can cross into the breast milk. One of the chemicals that make up this "fragrance" list is phthalates but is another endocrine disruptor. I mentioned phthalates in a previous blog so go check it out.
10. Synthetic Dyes:
Most shampoos and conditioners have synthetic dyes in them to make them look appealing. These colors are made from petroleum or coal-tar sources. Many have links to various diseases, and are already illegal in many countries. Synthetic dyes will normally go by FD&C or D&C combined with a number.
There are many other chemicals that are mentioned on this list. Each one having terrible health side effects. The good news is that people have started educating themselves, and they have decided they want more all natural products. The more people want all natural hair care products; the more companies will start making it.
For today's top product list, I am going to give 5 hair care tools that are awesome.
Top 5 awesome hair care tools
Scalp massagers Strengthen the roots of your hair and nourish the hair shafts. They also Stimulate blood and air flow to the scalp and oil glands.
3) HSI Professional Glider straighten
The Glider's plates are designed with ceramic and tourmaline crystal ion plates to create a shinier, silkier finish in less time.
This is my personal favorite. Hair goes in and curl comes out! It heats the hair rapidly and you have amazing curls that are long lasting. I have been using this product for years. 10/10 would buy again.
No More Frizz or Split Ends. The Perfect Hair Towel comes in silky soft microfiber – with smoother stitch-free edges so it never damages hair. This washable head wrap absorbs up to 7 times its weight in water, then quickly wicks it all away. Result: Your hair dries faster & more evenly for healthier sheen & glow
Now that we have talked about all the awful chemicals in hair products, I am going to spend the next few blogs on different kinds of natural hair care products. I will be giving you alternatives to shampoo, conditioner, hair masks, serums and more. Thanks for stopping by.
---
#haircare #naturalhaircare #naturalshampoo #naturalconditioner #naturalbeauty #beauty #loveyourhair #loveyourself #treatyourself #naturopathicmedicine #naturopathicdoctor #amazingproducts #drfaithcoatsnmd #chemicalfree #nofumes #hairproducts