I know I spent the last blog written about how serums have an advantage over moisturizers but there are some compelling reasons why you would want to use moisturizers. Moisturizers can do what serums can't. They can not only hydrate to the skin but they can strengthen the natural protective barrier. I am now going to go through the medical science of skin, so that you know why moisturizers are important, and how they can help you to continue to look youthful and radiant.
The Medical Science of Skin Layers
Your skin is made up of 3 layers: the epidermis, the dermis, and the hypodermis. The epidermis is the outermost layer, the dermis is in middle, and the hypodermis is the most inner layer. The epidermis is the protective, waterproof layer of skin. The dermis contains hair follicles, and sweat glands, and the hypodermis is made up of fat and connective tissue. The epidermis is the layer we are most concerned about and it is subdivided into 5 layers which all start with the word stratum (gotta love latin). In medical school we had a mnemonic for the 5 layers, which was "Come, Let's Get Sun Burned." So going from the outermost to the innermost layer would be stratum corneum, s. lucidum, s. granulosum, s. spinosum, s. basale. This is important to mention because we are concerned with the outermost layer, which is the s. corneum.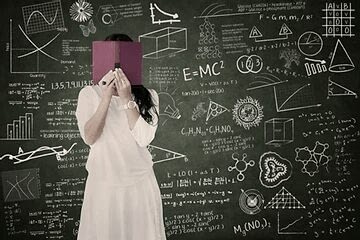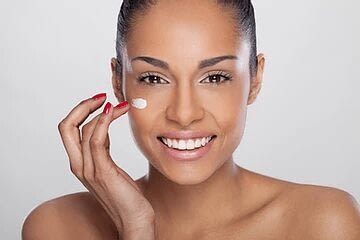 Why Using Moisturizers Are Important
Think of the skin's surface like the paint job on a car. If the paint is cracked, the metal underneath is left unprotected from the elements and quickly oxidizes and rusts. The same concept goes for your stratum corneum – once it's dry, brittle, or cracked, you've lost your shield and the skin is vulnerable to exposure from the outside, and water evaporates from the dermis. The stratum corneum contains approximately 30 percent water and lipids (fat). Its water content is essential, even though it's made up of dead cells. If that dries out completely, it can't protect the layers of skin underneath. Similar to the shiny, beautiful coating on a car's exterior, putting on moisturizer not only makes the surface look pretty, it seals and protects what is beneath it.
Facial moisturizers can enhance the functioning of the stratum corneum. Applying a moisturizer to your face can increase the moisture level of the stratum corneum, prevent skin from drying out, and, if the moisturizer contains a sunscreen, also protects against sun damage.
5 reasons to use moisturizers
1) Moisturizers can improve the protective barrier of skin: Because of its composition, moisturizers can coat and improve the barrier of the skin.
2) Anti-wrinkle: The active ingredients in your moisturizers can fill in the wrinkle gaps and deliver nutrients that repair skin
3) Fight acne: When your skin dries out, it send signals to the sebum glands that it's time to produce extra sebum which can clog pores and cause breakouts. You need moisture to prevent breakouts. Counterintuitive, but true.
4) Sun protection: Moisturizers these days tend to contain SPF which is recommended to prevent sun damage and aging.
5) Save sensitive skin: For those of us with irritable skin, issues like redness, eczema, and itchy patches are all too common. Pick a moisturizer with skin-calming ingredients like chamomile and aloe vera to ensure that your face is protected from the elements and looking its best.
The Bottom Line
Serums target specific skin concerns, moisturizers strengthen your skin's protective barrier. Some people even combine the two for an ultimate experience. They apply serums first to deliver active ingredients, and then apply moisturizers on top to help protect their skin from dryness and sun damage
Here are my top 5 all natural moisturizers
One
Foxbrim Vitamin C facial moisturizer
Enjoy the full benefits of a combination of MSM, Green Tea and Vitamin C. With soothing Aloe, effective restorative and nourishing agents can work to even skin tone, strengthen skin elasticity and promote cell turnover.
Two
Christina Moss Naturals – Facial Moisturizers
Christina Moss Naturals' original anise formula moisturizer feeds your skin with nourishing plant extracts and essential oils for silky soft and hydrated skin. Formulated to take care of your skin, whether you have fine lines, patchy texture, normal, dry, oily, acne-prone, or sensitive skin. The balance of moisture you get makes a difference you can see and feel.
Three
LilyAna Naturals – Face cream moisturizer
LilyAna Naturals contain moisturizing ingredients like Rose Distillate, Aloe Vera, Vitamin C & E, Orange Extract and other essential oils and antioxidants. Leaving you looking youthful and radiant.
Four
Era Organics – Natural Face Moisturizer skin cream
Feed your skin all the vitamins, minerals and amino acids it needs for optimum health and healing to make the ideal face moisturizer cream. Includes organic Aloe Vera, Manuka Honey, MSM, Coconut Oil, Shea Butter, Blue Green Algae, Olive Oils, Cocoa Butter and Hemp Seed Oil with vitamins A, B, C, E.
It's Superfood for your skin!
Five
Epic Organicum – Body and face moisturizer
Coming all the way from Hawaii and Africa with organic aloe vera and epic aloe arborescence so your skin can enjoy all the healing and nutritional benefits aloe has to offer. Combined with powerful antioxidants, hydrolyzed collagen, vitamins and minerals, our aloe vera moisturizer cream is your go-to healthy skin solution.
I hope you enjoyed that medical science journey through the skin layers. Next, we will explore the wonderful world of natural sunscreens. While I understand it's November, sun can damage your skin even in the winter months. Her in Arizona, the temperature is just starting to cool down. This is the time for most people to explore the town, and they are out in the sun. No matter where you live, sunscreen is vital to preventing sun damage. We all want to look youthful and radiant forever, right? It all starts with protecting your skin from damage. See you then.
---
#naturalmoisturizer#moisturizer#antiaging#beauty#naturalbeauty#antiwrinkles#finelines#wrinkles#naturopathicdoctor#naturopathicmedicine#lovetheskinyourein#selflove#loveyourself#skincare#scienceofbeauty#loveallnatural#findyourwhy#science#dermatology#allnaturalbeautyproducts#naturaldermatology#innatehealthcareaz#healthyskin#naturalingredients#nutritionalhealing#naturalsolution#drfatihcoatsnmd#loveskincare#skincareroutine